BBnaija White Money, a BBN Housemate, appears to have realized that several of his Housemates dislike his personality.
This was revealed by White Money during a conversation with Queen earlier this evening in the Head of House Lounge.
Following the Eviction Show, White Money and Queen were seen conversing in the Head of House Lounge about the present state of affairs in the House.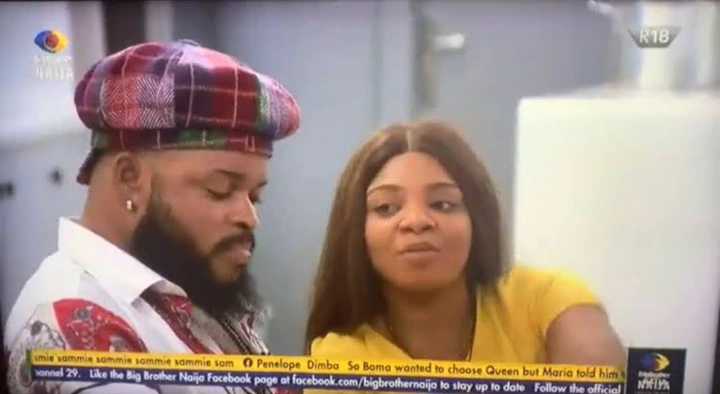 Angel is one of the favorites to win this year's edition of BBN, according to BBnaija White Money.
He went on to say that Angel is one of the few persons in the House that doesn't like him.
He stated, " "Despite my kindness to them, I realize that not everyone in this House will like me. When everyone adores you, it's time to do some self-reflection. There's something seriously wrong with you.
Even if I treated everyone in the House with kindness, I'm sure some individuals would object. As a result, it's natural for people to dislike you "
In the House, who may White Money be referring to?
In light of the current state of affairs in the House, two Housemates do not have a healthy relationship with BBnaija White Money.
Bbnaija Pere and Angel, I suppose, are the two members of the House who regard White Money to be a strategist.
Pere and White Money, on the other hand, have worked out their disagreements. However, it is easy to conclude that neither Housemate is a favorite of the other.
Angel made it obvious on multiple occasions that White Money is merely attempting to portray himself as a generous member of the House.
BBnaija White Money, she claims, is doing everything he can in the House to conceal his true identity.
What are your thoughts on this? Do you think Pere and Angel despise White Money's demeanor? Leave your thoughts in the comments section and let us know what you think.
Angel, Cross, and Emmanuel were not removed from the House, according to White Money, who was not shocked.