Obi Iyiegbu, also known as OObi Cubana Spotted, a Nigerian celebrity, posted images from his trip to Liberia on his Instagram profile on Thursday, October 28, 2021.
It appears that the Chairman of the Cubana Group visited the capital of Liberia, Monrovia, for a project.
According to the facts of the post, he was accompanied by Ned Okonkwo, a well-known real estate entrepreneur.
Obi held a meeting with Liberia's Vice President, Her Excellency, Jewel Cianeh Taylor, according to images he uploaded on Instagram.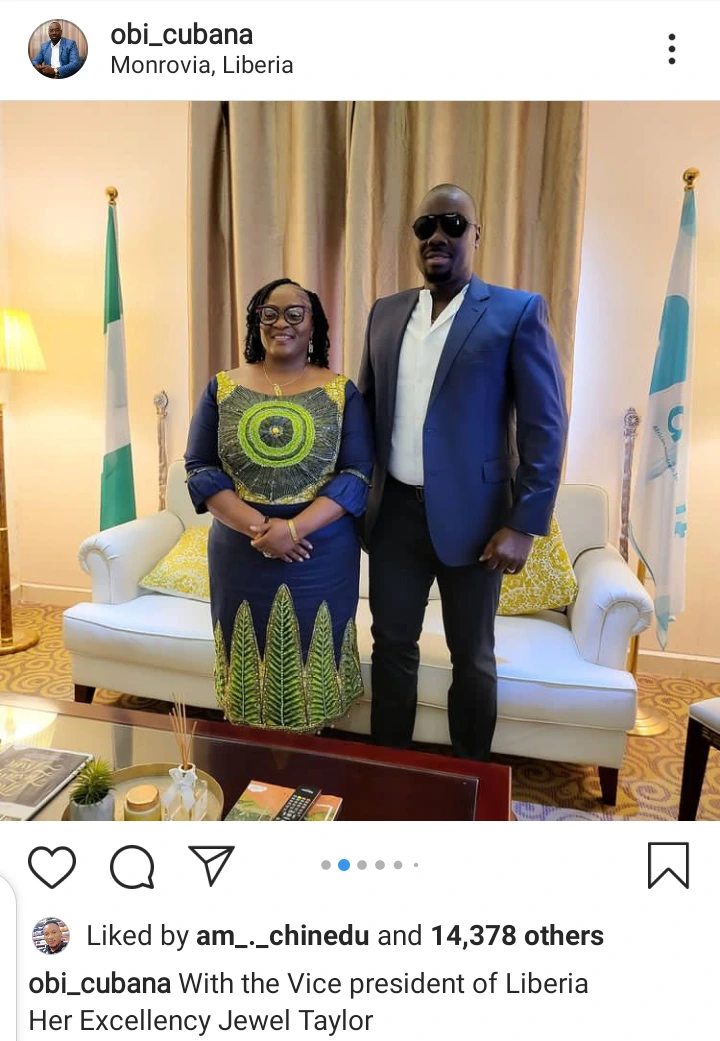 He wore a dark blue suit with black trousers and dark spectacles to complete his ensemble.
As she posed for photos with the Cubana company head and his entourage, the Liberian Vice President was beaming.
Obi Cubana has been seen meeting with dignitaries and striking deals with them before.
The 46-year-old business mogul was recently named Man of the Year for 2021.