Jackie B, a former Big Brother Naija housemate, surprised her mother on her birthday. Her mother was astonished by the surprise birthday party prepared by her children, according to a brief video she posted on Instagram.
Jackie B, a previous housemate of big brother Naija, is the daughter of a former Senator from Adamawa State. Mrs. Grace Bent, her mother, was the federal constituency representative for Adamawa South.
On her mother's birthday, Jackie B done two things for her.
She Surprised Herself With A Birthday Party
Jackie and her siblings threw a small party for their mother's birthday. When Mrs. Graced walked in and found flowers all over the floor, she was taken aback. Jackie B did everything she could to ensure that her mother was recognized on this particular day.
She presented her mother with cash gifts.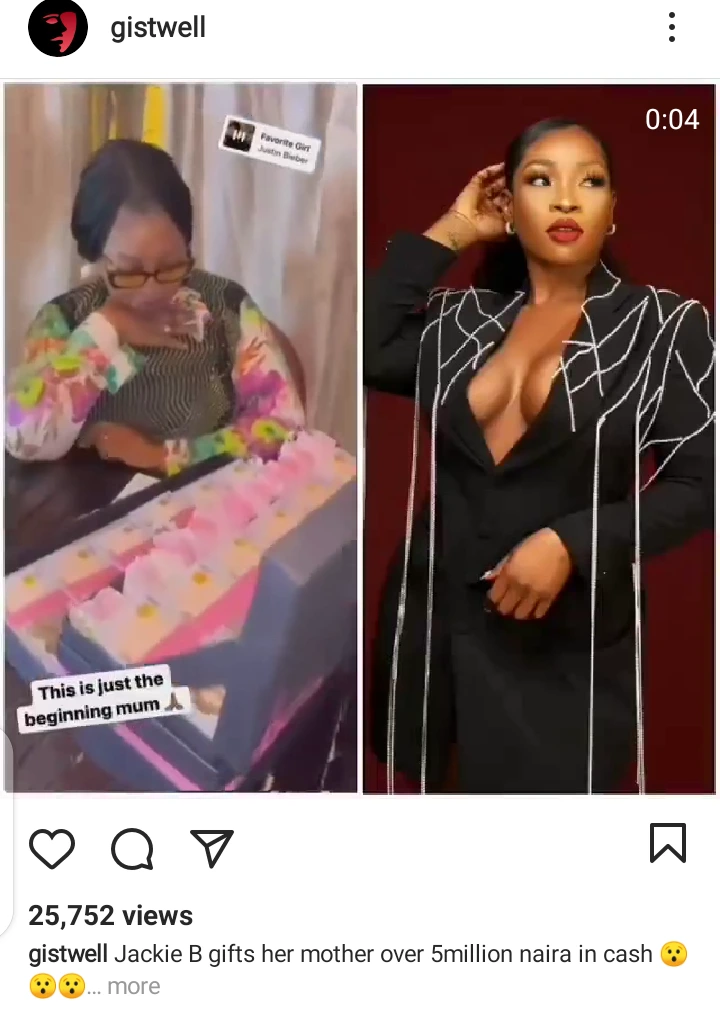 On her birthday, Jackie B gifted her mother a briefcase stuffed with N1000 bills. Her mother's excitement was palpable when she received the financial gifts from her daughter. How do you feel about this?